DISCOVER THE BEST FITNESS
PRODUCTS & GET RIPPED LIKE A SPARTAN.
A Monthly Mystery Box Full Of Top-rated Fitness Products Gives You The
Nutrition & Motivation To Look Like Leonidas (free Meal Plans Included) 
So you're trying to get in a great physical shape.
And you know that the only way to achieve that is by working out and eating right.
But that's often not as easy as it seems.
Especially when you haven't experimented enough.
What supplements do you enjoy the most?
What workout tools work best for you?
What meal plans bring you the best results?
Finding the answers to these questions may take you years of experimentation and weeks spent shopping in malls.
We thought that there has to be a better way.
A solution that will help you discover the best fitness products, meal plans and gear for your personal goals.
That's why we created Warrior Box.
The subscription service that comes full of wonderful surprises every month.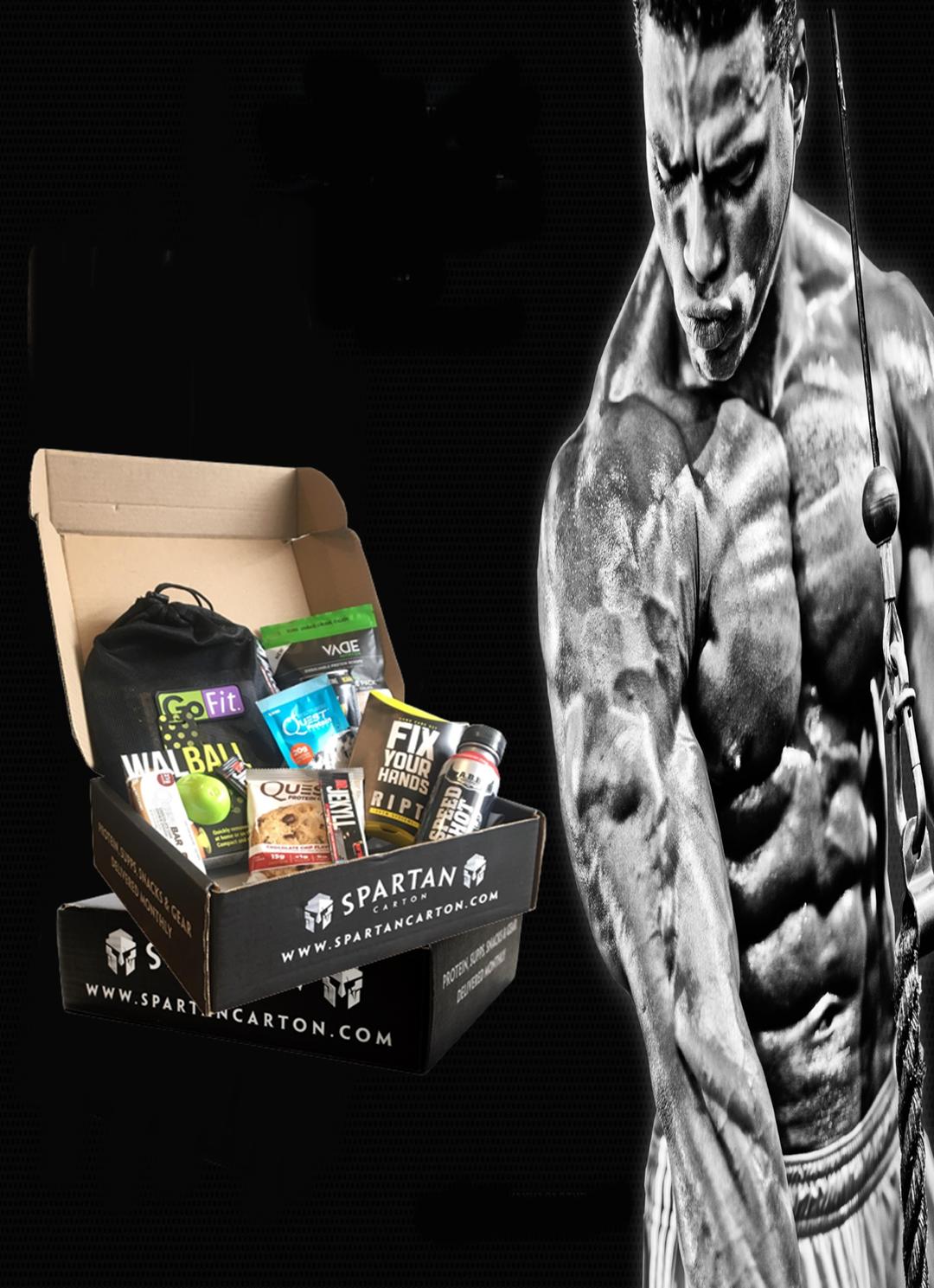 WHAT IS IN A CITIZEN BOX FROM SPARTAN CARTON?
HERE'S WHAT EACH BOX CONTAINS…
Our premium Warrior Box comes with higher-end fitness gear designed to help you train with or without a gym. It also includes outdoor gear to make sure you are always prepared for anything. It may also include higher end supplements!

So what are you waiting for?
Pick your package below and place your order before the timer runs out!

HERE'S WHAT OUR CLIENTS HAVE TO SAY…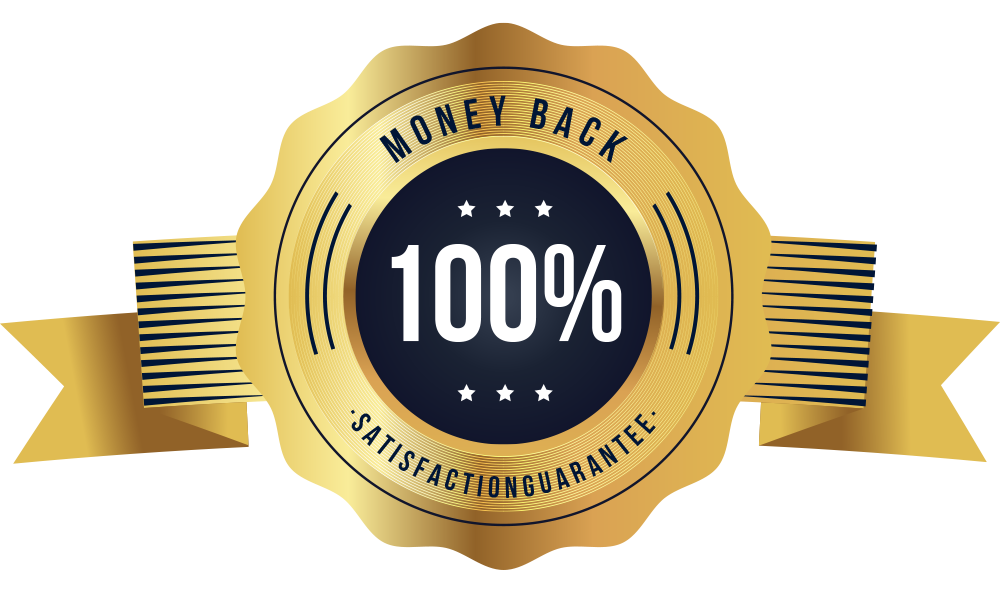 Best Of All? 
Spartan Carton is so sure that you will love our boxes, that we offer a 100% money-back guarantee for 30 days. This isn't your typical money-back guarantee, because it's truly a no questions asked guarantee.
No questions asked, means no questions asked.
If you want to return your product within 30 days we will take it back. 
When can I expect to start receiving my Spartan Carton after I have subscribed?

If you have signed up before 11:59 PM EST on the 10th of each month, your Spartan Carton will ship by the 14th of that month and should arrive no later than the 22nd. If you sign up after 11:59 PM EST on the 10th, your Spartan Carton shipment will begin on the following month. For example, if you subscribe on APRIL 8th, your SpartanCarton will ship by APRIL 14th. If you subscribe on APRIL 13th, your first Spartan Carton will ship by MAY 14th


When will I be billed on my account?

The first time you subscribe, your payment will be processed for your first shipment immediately. Afterward, payments will be processed on the 21st of each month. On first shipments, if your order is placed before the 10th at 11:59 PM EST, re-billing will start the 21st of that same month. On orders placed after the 10th at 11:59 PM EST, re-billing will begin on the 21st of the following month. If you prepay, no additional funds will be taken out of your account for that time period, rebilling will occur after such prepaid time frame.


Is my first box a Welcome Box?

Yes. Your first month's box will be one of our past featured boxes with as many extras as we can fit and have available. 


How do I send a box as a gift?

Go through our standard ordering process and put their name and address for shipping. We do not include a receipt in our boxes. We will email you a short survey for what should be included in the box. Please use their information in the survey so they receive the proper sized clothing and accessories.


How do I cancel my monthly subscription?

If you would like to cancel please contact support and we will cancel the subscription for you. Please email questions@spartancarton.com




We suggest you login to your account at www.spartancarton.com by clicking on the MY ACCOUNT button on the menu and login to your account if you would like any of the following options:




If you want to just skip a month due to financial or any other reason, you can choose that option instead of by clicking "Edit."




Prepaid accounts cannot be canceled during the paid timeframe. If you cancel during timeframe your account will not auto-renew at the end of pre-payment but you will receive the remainder of your shipments.


Yes, please contact support at questions@spartancarton.com and we will get you the return address to send the order back. We will refund you once we receive the Spartan Carton Back.


What happens when I cancel?

If you have canceled before the rebilling on the 21st of each month you will no longer be billed. If you are on a prepaid subscription you will still receive the remainder of your shipments.




If you cancel after the 21st you will receive 1 final shipment and then all billing and shipments will stop. We send notifications prior to the renewal. If for some reason you forget to cancel before you are rebilled please contact support within 5 days so we can cancel your order and not place an order for your merchandise.

Click here to add new answer

I noticed my name/address/phone # is wrong after I signed up. Can you change this for me?

You can sign in to your account and make these changes any time before each month's shipment. Make sure it's right before then, or you may not get your box for a while! We are not responsible for an incorrect address and you will, unfortunately, have to pay extra if we have to reship due to an error in your address.


How can I upgrade/downgrade my subscription without canceling?

Sign into your account and click the EDIT button for your subscription. Make to change, and click the MONTH TO MONTH button followed by the CONFIRM CHANGE button.




Remember, this needs to be done no later than the 21st of each month or you will have to wait until the following box for the upgraded/downgraded subscription level. For prepaid customers, you can upgrade/downgrade as well, but it will not go into effect until after prepaid timeframe.


I have a month by month subscription, how can I skip a month, without canceling my entire subscription?

Sign in to your account. Under the 'Delivery Schedule' tab. Click 'Skip' on the appropriate scheduled delivery/renewal. Now you are all set. You will still receive the current box you have already paid for if you haven't already, but you will automatically skip the next billing cycle. After that, your subscription will continue as normal. IMPORTANT: If you plan to skip the very next month, you must make this change before your account gets rebilled on the 21st. For Example: If it is March 19th, and you decide you want to skip your April box, you can simply do so by making the changes as described. If it is March 23rd and you make the changes to your account, you will actually skip May, as your April box payment, has already been processed, as of March 21st.


What shipping company do you use to ship?

We use UPS, UPS Sure post which is delivered by the USPS or USPS Priority/First Class mail. This will depend on where you live and the shipping time it will take to arrive. We always try to select the quickest option for shipping.


When do you ship the boxes?

We ship between the 12th-14th of each month, except when those days fall on weekends or holidays, in which case we will begin shipping boxes on the next postal workday. You should receive your box no later than the 21st

NEED TO GET IN TOUCH WITH US?
Have a question about Spartan Carton that the FAQ did not answer? - questions@spartancarton.com
Do you have a product you want to be featured in a future SpartanCarton? - vendors@spartancarton.com
Have an idea, suggestion, or feedback on our product? - Questions@spartancarton.com